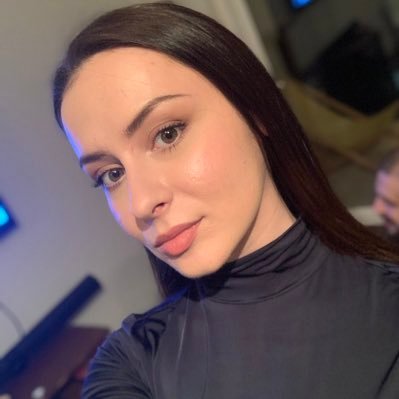 Hi, I'm Simone Sydel. I'm a licensed Esthetician and a skincare blogger specializing in oily & acne-prone skin.
Just like you, I know how challenging it is to deal with acne-prone skin.
I've wasted countless time, energy, and money on ineffective remedies that sound good, but never work.
Out of sheer despair and desperation, I decided to become a licensed Esthetician and I've finally managed to understand how our skin works and how to get rid of acne once and for all.
Acne Is Not Normal!
If You Have Acne-Prone Skin & You're Sick & Tired of Waking Up To Constant Acne Breakouts, This Course Is For You...
I hear you.
You're doing skincare, but your skin doesn't care.
As someone who has struggled with severe, painful acne for a very long time, I know exactly how you feel.
There's nothing worse than waking up in the morning, looking into the mirror, and not liking what you see.
I also know how deep it stings when someone points out your acne
I suffered with acne for many years, and I can assure you:
It doesn't get better.
It will never "go away on its own" either.
I thought it would, but I was wrong.
It was only after I've decided to become an Esthetician myself that I've learned what it really takes to tame and control my oily/acne-prone skin.
It took even more years of studying, testing, and experimenting to finally understand how to treat this condition... 
& let me tell you another thing...
Most of the information you will find online about how to deal with acne, is completely wrong!
As you may have realized, there is plenty of sounds-good-but-doesn't-work advice floating around on the internet and unfortunately, it's causing more harm than good.
& I hate to see it.
One such example is this myth that "acne is normal".
ACNE IS NOT NORMAL.
That is like saying having a broken toe is "normal".
It isn't.
Acne is a skin reaction/condition that needs to be carefully analyzed, understood, and treated (according to your specific needs).
Until you do that...
You will continue having acne.
You will continue having low self-esteem and confidence.
You will keep missing out on career opportunities.
You will continue feeling insecure in your personal relationships.
You will continue wasting your precious time on remedies that will never work.
You will continue spending obscene amounts of money on skincare products that promise the world but deliver next to nothing (if not make the situation worse).
If you're *this close* to giving up on your skin.
If you're terrified at the thought of having to eventually deal with permanent acne scarring - and 
If you're ready to find an acne solution that actually works...
"The Acne Solution" course was created with YOU in mind!
Here are some of my before and after pictures.
From my darkest days to the present day.
These are the sort of results I'd like to help you achieve.
Let Me Show You How To Get Rid of Acne!
Inside "The Acne Solution" course, you will find absolutely everything you need to:
~ Understand how your skin works and why it's constantly breaking out (and what you can do about it).
~ How acne works, why it happens, and what are the not-so-obvious triggers that may be causing you acne (without you knowing).
~ What sort of products and ingredients you need to calm your current acne flare-ups (and which ones to use to prevent future breakouts).
~ Why your skin is oily and why oily skin is prone to constant acne breakouts (and what you need to do to fix that).
~ How to heal acne scars, which is something you have to start treating right now if you don't want to end up with acne scarring forever.
~ What lifestyle changes you need to make to treat your acne with targeted, specific, and science-founded products and routines.
~ Everything I've learned in my studies to understand how the skin works and in my efforts treating my own acne (and those of my clients in my private practice).
~ and much, much more (see below).
12 Videos, 50+ Lessons, Printable Books & PDFs Showing You How To Never Have Acne Again!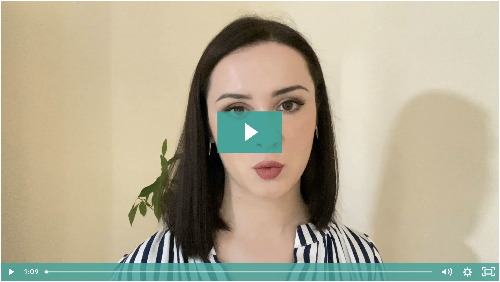 MODULE 01: Course Introduction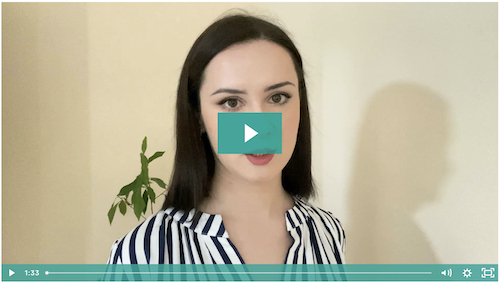 MODULE 02: The Skin 101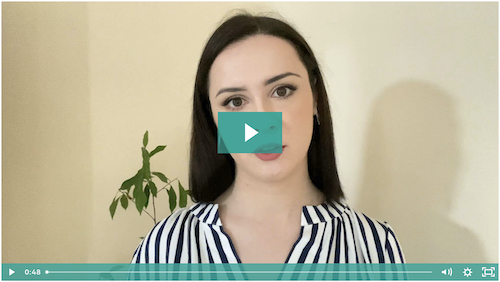 MODULE 03: Understanding Acne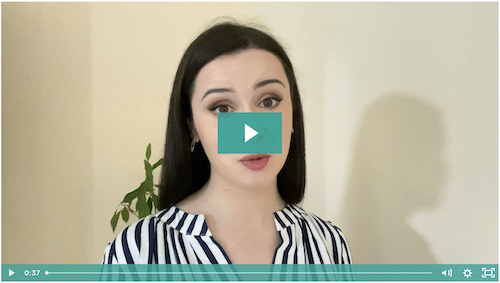 MODULE 04: Practical Acne Solutions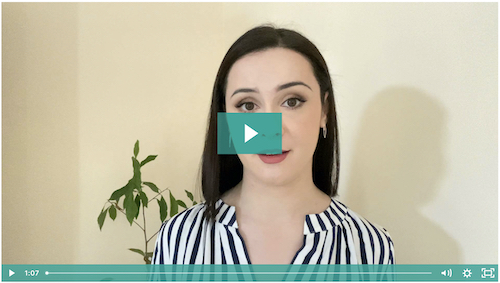 MODULE 05: Understanding Ingredients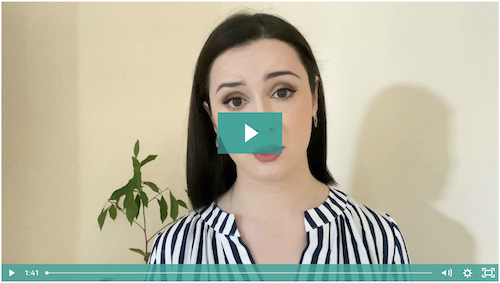 MODULE 06: Discover What Works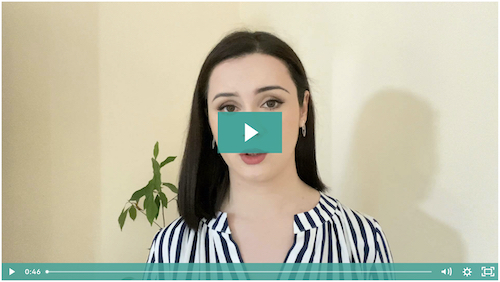 MODULE 07: Actives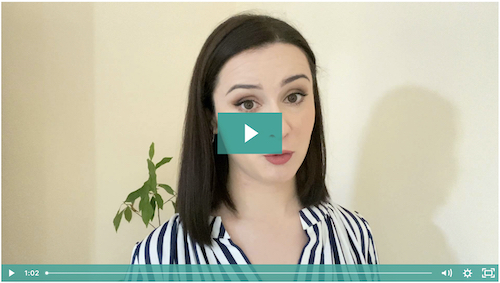 MODULE 08: How To Heal Acne Scars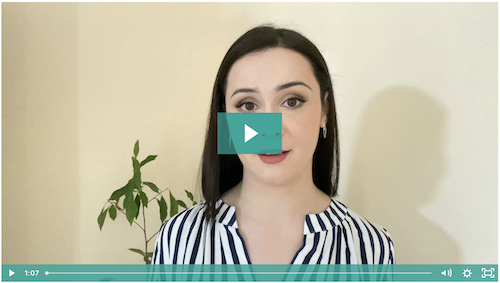 MODULE 09: Ingredients For Acne-Prone Skin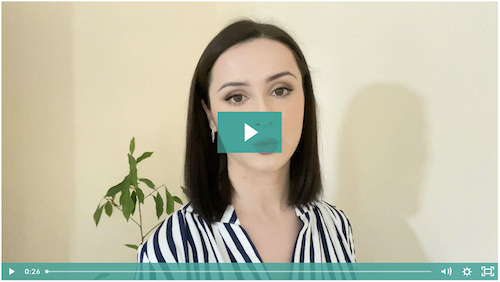 MODULE 10: Acne & Gut Health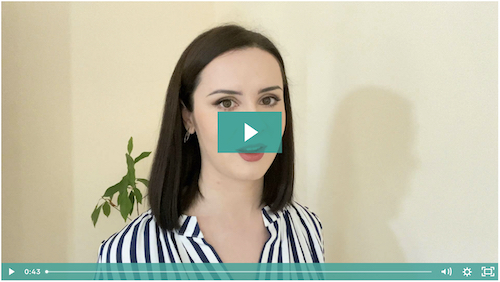 MODULE 11: Bonus Section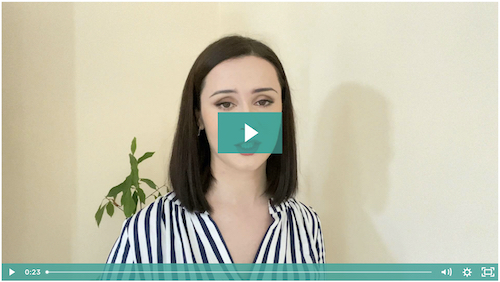 MODULE 12: Last Words
The 12 Modules Inside The Acne Solution Course (EXPLAINED)
Module 02: Skin101
This module is where we will start going into detail on how our skin functions, its different layers, explaining the lipid matrix and the importance of the acid mantle.
This is how we will recognize if the skin is healthy, and what you can do to make sure the skin's defense system is working as it should.
Module 03: Understanding Acne
What are the main causes of acne?
Which acne type are you experiencing?
Is it severe, mild, or moderate?
What can you do about it?
In this module, you will learn how to identify & grade your acne, before moving on to practical solutions in the next module.
Module 04: Practical Acne Solutions


This is one of my longest modules and for good reason. Here, we will discuss all the effective acne solutions that you can do to tame your oily/acne-prone skin.
You will learn how to create an effective skincare routine, how to cleanse, how to exfoliate, and how to moisturize (and in which order).
Layering your products right is crucial if you want to have the maximum benefits they provide.
I will also reveal the one thing you're probably doing that is preventing your skin from healing (hint: it's causing your skin to become even oiler!)
Module 05: Understanding Ingredients
Once you identify the type of acne you're dealing with, you are going to need to get the skincare products with the right ingredients for your skin type/condition.
But how do you know which skincare ingredients should be added to your routine?
That is what this module is all about: understanding ingredients.
Once you go through this module, you'll be able to identify the right ingredients for your skin-type thus making sure you're giving your skin what it needs to start its healing process.
Module 06: Discover What Works


This module, containing 10 separate lessons, will teach you how to recognize a few very-important-but-less-obvious things in your skincare routine. For example:
You will learn how to do a proper patch test, how to recognize allergic reactions causing you the (painful) acne breakouts, how to identify your acne-triggers, how to differentiate between a breakout and a purge, and much more.
I will also show you how to recognize if your skin is on a good path to healing (so you'll know for sure if you're doing the right things).
Module 07: Actives
Module seven is all about actives. Actives are the main ingredients in a skincare product that target very-specific skin concerns.
You will learn about which actives you need (depending on your acne), how to introduce actives in your routine, how to combine acne-safe actives and how to layer actives (without risking further irritation).
Module 08: How To Heal Acne Scars


Worried about acne scarring?
If so, you should pay very close attention to the lessons in this module.
Here you will learn all about the different types of acne scarring (such as hyperpigmentation and erythema) and what treatments you can do yourself for each one.
Module 09: My Favorite Products For Acne-Prone Skin
Once you've gone through the first 8 modules, it's now time to start building your own skincare routine based on what you learned.
Here you will find a list of my favorite cleansers, exfoliators, treatments, moisturizers, and of course, sunscreens!
Once you go through this module, your skincare will no longer be a guessing game, but rather; a targetted solution to get you rid of your acne quickly and efficiently.


Module 10: Acne & Gut Health
The nutrients you feed your body affect how your skin functions more than you might believe.
In this course, I will share with you science-backed research on the connection between acne and gut health.
You will also find a list of acne-safe foods and supplements you may want to consume (and which to avoid), and of course, the exact same "acne-safe" shopping list I give to all my clients and students.
Module 11: Bonus Section


In the bonus module, you'll find a few additional tips and ideas to help you avoid the many traps (and scams) within the skincare industry.
I'll share my thoughts on consumerism and this constant push for more and more products (not to mention all the harmful "10-step" skincare routines).
I will also show you how to save money on your skincare by only buying what your skin needs. Don't worry: a good skincare regimen is not expensive!


Module 12: Last Words
By now, you'd have already started your healing process (and you might even already be seeing some positive results).
To close it off, you will find a few - very important - closing thoughts from me, as well as my books containing the 20+ skincare rules to live by, and the 20+ skincare mistakes to avoid.
I recommend you keep these printed and close to you and always double-check with them when in doubt.
The Acne Solution Course Curriculum
This Acne Course Is For You If...
✔️ You're Fed Up of Constantly Having Acne
Acne can be a challenge, and when you're not equipped with the right information, it's a condition that makes life unnecessarily harder.
If you're sick and tired of dealing with a skin that seems to be conspiring against you, this course is for you.
✔️ You Have Low Self-Confidence Because of Your Acne
It doesn't have to be like that. You do not have to tolerate acne any longer.
If you're tired of having low self-esteem in your private life, at work, and in social situations because of your acne, this course is for you.
✔️ You're Worried You Will Never Get Rid of Your Acne
Acne can often make you feel hopeless and helpless.
As an Esthetician, I can tell you this is not the truth. Acne can be cured.
If you're concerned you will "just have to learn to live with it", this course is for you.
✔️ You've Tired Everything (But You Still Get Acne)
If you're tried every single remedy there's on the internet and if you're tired of reading countless articles with conflicting opinions that never get you the results you're looking for, this course is for you.
✔️ You Want To Learn How To Create An Effective Skincare Routine
You don't need a 12-step routine.
You also don't need to buy every new product.
You just need the right ingredients for your skin type.
If your skincare routine is random guessing with no real thought behind it, this course is for you.
✔️ You're Ready To Make A Few Lifestyle Changes
If you're ready to make the necessary lifestyle adjustments to remove bad habits and replace them with better ones (thus giving your skin the best chance of healing), this course is for you.
✔️ You've Spent Way Too Much Money Already (But You Still Have Acne)
As I always say, good skincare doesn't have to be expensive.
If you'd like to learn how to pick the right products for your skin and heal your acne without breaking the bank, this course is for you.
✔️ You're Worried About Permanent Acne Scarring


If you've been neglecting your acne, and you're now learning about the potential for permanent acne scarring, this course is definitely for you.
✔️ You Understand Acne Is A Serious Problem That Needs Solving
As an esthetician, I'm not a fan of the acne-positivity movement and you shouldn't be either.
If you're ready to get serious about treating your acne and you're ready for all the amazing experiences this will open you up to you, this course is for you.
✔️ You're Ready To Read Every Word & Watch Every Video
I've put a lot of work into creating this course and I genuinely believe I can help you get rid of your acne the same way I've done for myself and my clients.
If you're willing to dedicate yourself to learning and understanding everything I've laid out for you in this course, this course is for you.
The Acne Solution Is NOT For You If...
✖️ You're Looking For A One-on-One Consultation.
While you're welcome to ask me questions about the lessons in this course, I can not be your personal Esthetician.
This is because this would require me to carefully analyze your specific skin concern and provide tailored hands-on treatment.


✖️ You're After a "Fast-Solution" That Cures Acne Instantly.
Unfortunately, just like acne takes time to form, it also takes time to heal.
Rushing to find an instant solution will most definitely lead to disappointment.
✖️ You're Not Ready To Make Some Minor Lifestyle Changes
As you go through the course, you might find that some of your lifestyle choices may be the cause of your acne.
It could be your favorite food. It could also be your choice of makeup or the skincare products you've been using.
Whatever it is, this course will show you how to identify the issue causing your acne and gives you a practical solution to solve it.
It's up to you to make the necessary to cure your acne.
✖️ You Think "Natural" is Better Than Science-Based Skincare
I will never tell you to rub a potato on your (inflamed) acne.
You won't find any recommendations for apple cider vinegar and turmeric face-masks either.
What I share in this course is all based on scientific skincare research and analysis.


✖️ You Have Acne (But You Have Dry Skin)
This course is explicitly for those who have oily skin the acne that comes with it.
If you're not in the "oily skin-type" camp, this course is (probably) not for you.
FREQUENTLY ASKED QUESTIONS
How Is This Course Delivered?
The lessons are text-based, but you will also find additional videos from me, as well as downloadable workbooks and pdfs I've created to complement this course.
Is This Course Suitable For Men As Well?
Yes. This course is suitable for men too. If you're a man and you're experiencing constant acne breakouts, you'd benefit greatly from the practical, no-nonsense solutions I've laid out in this course.
Is There A Refund/Money-Back Guarantee?
YES. If you go through my entire course and you see this is not what you were looking for, you can send me an email and I will issue a full refund for you (within 30 days of purchase).
Can I Ask Questions & Get Feedback?
Yes. I'm here to help you get rid of acne so feel free to ask questions. Under each lesson, you will find a comment section where you can ask me questions related to the topics of the lesson.
Just so you know, all questions will be public and available for all students so everyone can learn from one another.
Should I Buy This Course Instead of Visiting An Esthetician?


If you think you will benefit from one-on-one consultations and targeted treatments (such as a chemical peel), my advice would be to visit an Esthetician.
This course is more of an educational course that will teach you how to take better care of your skin and how to heal your acne over time.
READY TO GET RID OF YOUR ACNE?
If you're ready to make the life-changing decision to get rid of acne once and forever...
CLICK THE ENROLL NOW BUTTON TO GET STARTED.
You will be able to start your lessons immediately.